What is meant by complexity in wine tasting.This is one of the most subjective terms used in describing wines. In essence complexity can be used to describe a wine that has a myriad of flavours and aromas. This is highlighted when you take a sniff or taste, followed by another, and not only does the wine appear subtly different from one taste to another, but it reveals different layers of flavour which on the palate reveal levels of intensity and different characteristics. The optimum result is that the taster never gets bored with the wine and enjoys discovering all the...
---
• Argentina • Torrontes • Wine Tasting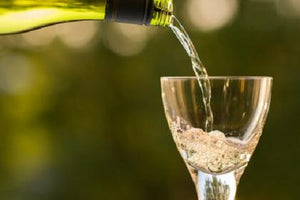 Looking for a great food wine? For something different why not try a Torrontes from Argentina? This white wine, made from a native grape variety to Argentina, offers an interesting alternative to well known white varieties such as Sauvignon Blanc and Chardonnay. Its floral and aromatic style works particularly well with seafood and spicy cuisine, with the acidity/freshness cutting through the latter really well. The UK is Argentina's biggest export market for this distinctive variety, which is gaining more and more of a  following.