• Cheddar and Wine • Wine and Cheese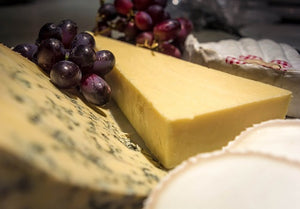 The history of cheddar can be traced back to Roman times. It was however not until the 1500s that Cheddar made in Somerset became known as such. Even though it has been copied in many other parts of the world the very best is that made from cows that graze in Dorset, Devon and Somerset. Within this area comes Farmhouse cheddar made by hand with the raw milk of a single farm. This cheese has an unbeatable depth of flavour and a fine hard texture. One example is Montgomery's cheddar from Somerset. Generally rich, sweet, fruity, and nutty, in flavour,...
---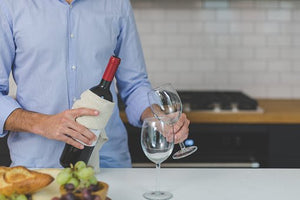 There are essentially two reasons why a wine should be decanted. The first occasion is when a wine has 'thrown' a sediment. This typically occurs in a red wine that has some bottle age, perhaps 5 to 10 years +. Even though the sediment is harmless and natural (and not a fault) it needs to removed so as not to spoil the enjoyment of the wine. Drinking from a glass that has sediment in can be an unpleasant experience.The second occasion when decanting is definitely worthwhile is when opening a young medium or full bodied red. The purpose then is...
---
• Food and wine pairing • Grape & Game • Wine with Game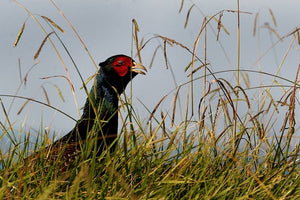 As we are currently in the Game season it seemed appropriate to look at what wines work well with Game. In general a variety of grapes will work well, with some varieties working particularly well with specific types of Game. More delicate game, such as partridge, needs to be paired with an equally soft wine so that the flavour of the meat is not overwhelmed by what's in your glass. Grouse as a comparison is stronger in flavour so this needs an equally more fuller bodied wine (such as a good Cotes du Rhone).Listed below are some very general grape...
---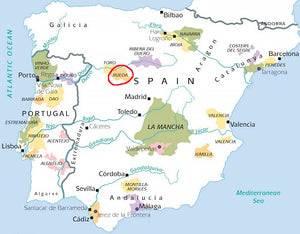 A small but fascinating wine region about 2 hours North West of Madrid (one that I visited very recently and tasted a number of good wines). It's a wine region best known for its dry and aromatic white wines, largely made from the indigenous grape variety Verdejo. Summers are dry and hot with falling night time temperatures that help the grapes retain their acidity/ freshness (key for good white wines). The production area (DO Rueda established 1980) consists of 74 towns and villages with the focus being within the boundaries of the villages of La Seca, Rueda and Serrada. Other...
---
• Hambledon Classic Cuvee • Hambledon Vineyards • Producer Profile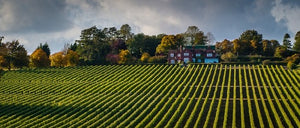 One of our many listings is the Classic Cuvee Sparkling wine from the Hambledon vineyard in Hampshire. The village itself has a long and interesting history dating back to perhaps its first mention in a charter from 956. In the 18th century the village became known as the home of cricket when 20,000 people used to flock to the village for matches. In the middle of the 20th century it became known as home to the UKs first commercial vineyard. In 1999 this vineyard was purchased by Ian Kellett (a chemist and former financier) and his subsequent investment in terms...