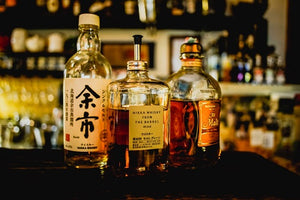 World of Whisky
A drink that is steeped in history, and one that offers such fascinating diversity. This whisky tasting will briefly look at the processes behind the final product and will look at the different styles that can be found within the various regions in Scotland as well as those in other countries (such as Ireland, USA, Japan, Sweden). All by tasting a few whiskies from some legendary and quality producers.
Designed for a minimum of 6 people plus. See Overview page for more general details.
This tasting is also available with a carefully selected and paired 'cheeseboard' of fine individually crafted artisan cheeses, with biscuits, along with other perfect food pairing matches, including artisanal chocolate.
---
Share this Product
---
Recommendations you may also like