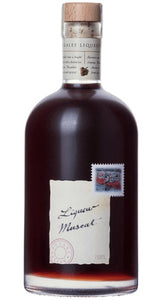 NV Liqueur Muscat, Skillogalee, Clare Valley, South Australia
The Liqueur Muscat is a fortified wine and a blend of different vintages. The separate wines are fermented and fortified and left to age in oak puncheons using the iconic solera method. To name a wine with the prefix "liqueur" it must have at least 17% alcohol and 11% residual sugar. 
Bright amber in colour with a sweet raisin nose. The palate shows nutty apricot flavours, fully and sweet but there is nothing cloying about this Muscat. A long, lingering and smooth finish.
The current blend is made from 1992 and 1993 vintages predominantly, with a little older material to contribute some aged characters of butterscotch and complex fruit, with some younger wine to give freshness and lift.
Drink on its own after dinner, or with a sweet dessert.
---
Share this Product
---
Recommendations you may also like