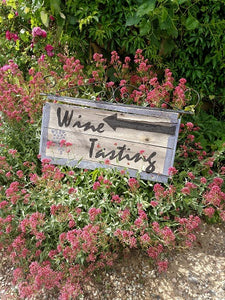 Introduction to wine - an extended option
In brief this course is divided into 3 parts:

INTRODUCTION: The first section will look at the following areas and questions:

How wine is made: a general overview.

How to taste wine, and what to look for. Including looking at colour, aromas, the palate, and tasting terminology.

Recognising key elements and factors that make good wine.

TASTING: The second part of the course will look at not only key grape varieties, but also one or two 'hidden' gems.

Overall 14 wines will be tasted.

The effect of oak, climate, and the aims of different winemakers, will be illustrated through these wines.

A small selection of fine cheeses will be included to help show how some wines can be enhanced with some classic cheese and wine pairings.

WINE IN GENERAL: The final part of the course will look at buying wine, storing and serving it, and matching with general food.

The essential course aim is to provide a good overall understanding of wine, from the making of it and tasting, through to buying and serving, and how to maximise the enjoyment of wine through the partnering with food.

As with the wine tasting events this course can be tailored further to suit by simply getting in touch. It can also be conducted at a home, office, or similar venue. Concept Fine Wines can recommend a number of different hotel/restaurant locations, or can arrange the hire of a suitable venue if required, for an additional charge. (Please note that this charge can vary and will depend on the specific venue chosen).

This wine course, for a minimum of 8 people, is designed to be more tutored and more in depth than the wine tasting events, yet still be fun and enjoyable. Lasting around 4.5 hrs this course is ideal for those who would like to gain a good introductory understanding of wine.
See Overview page for more general details.
---
Share this Product
---
Recommendations you may also like